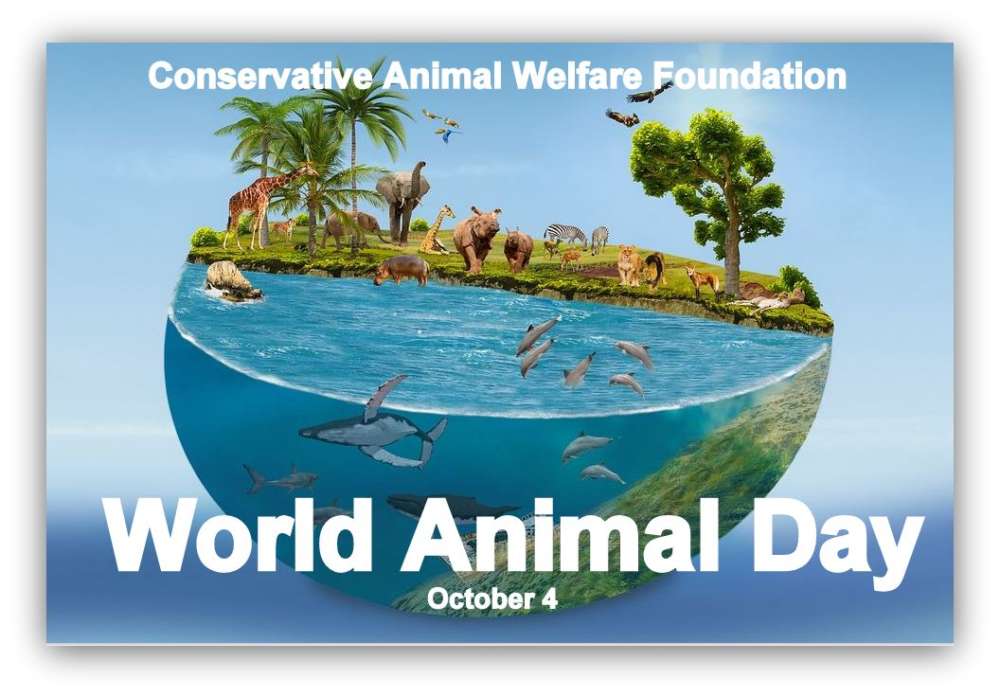 ABOUT WORLD ANIMAL DAY ON OCTOBER 4 2019
A GLOBAL MOVEMENT AND CAMPAIGN WITH A MISSION TO RAISE THE STATUS OF ANIMALS IN ORDER TO IMPROVE WELFARE STANDARDS AROUND THE GLOBE
Government departments, city authorities, animal welfare organisations, celebrities, community groups, youth and children's clubs, businesses and individuals organise a huge variety of inspiring events that embrace all animals and the unique concerns of each, in every country. It's something that everyone can join in with regardless of nationality, religion, faith or political ideology. World Animal Day belongs to everyone!
Events draw attention to animal issues and makes them front page news around the globe – a vital catalyst for change. Through increased awareness and education, the World will become a fairer place for animals.
Learn more here: https://www.worldanimalday.org.uk/