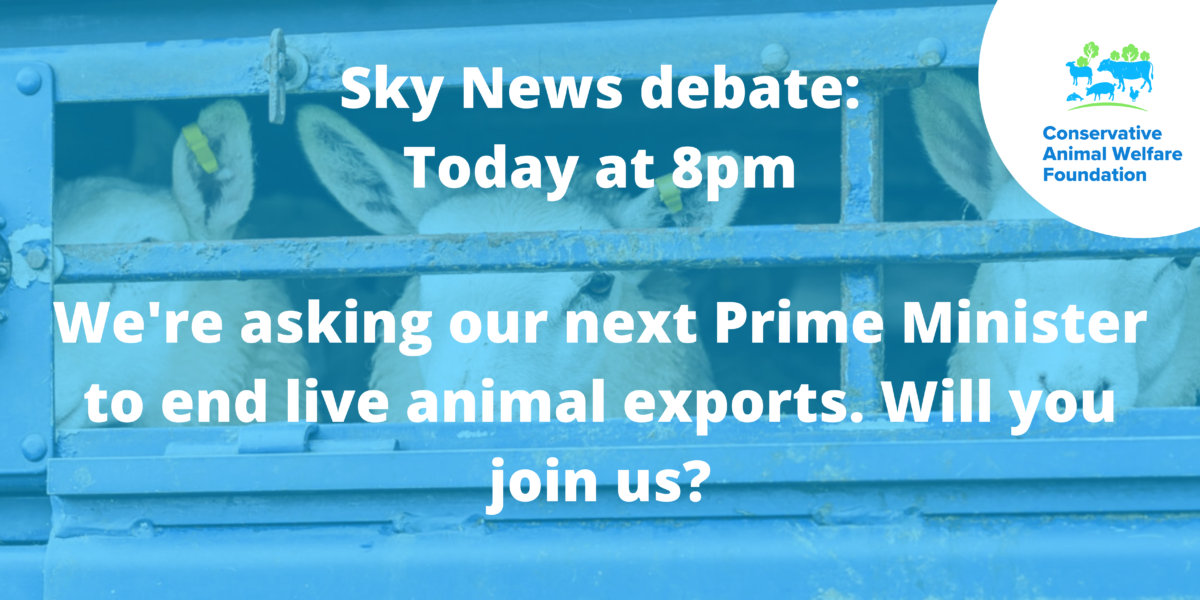 Conservative Animal Welfare Foundation asks for our new Prime Minister
On 5th September the Conservative Party will have a new leader, and the country a new Prime Minister. As a strong voice for animal welfare in the Conservative Party, we are asking both leadership contenders, Liz Truss and Rishi Sunak, to support a number of key animal welfare asks.
Over the last four decades the Conservative Party has time and again led the way in advancing animal welfare. Whether it be the introduction of Margaret Thatcher's Farm Animal Welfare Committee, or David Cameron's ban on battery cages, there is something distinctly Conservative about taking action to protect and enhance welfare standards for our farmed animals, wildlife, and pets.
It is important, therefore, that our next Prime Minister continues the current animal welfare reforms and delivers on commitments made in the 2019 Conservative Party Manifesto, and subsequent Action Plan for Animal Welfare. From ending live exports for fattening and slaughter, to banning trophy hunting imports, we have a plethora of world-leading animal welfare measures in the pipeline which we believe must not be abandoned.
The Conservative leadership contest presents an excellent opportunity to show voters that candidates are committed to advancing animal welfare and as such, we are asking Liz Truss and Rishi Sunak the following questions:
1) As Prime Minister, would you take forward and continue the Government's Animal Welfare Action Plan in 2021?
2) The Kept Animals Bill, which will bring live exports for fattening and slaughter to an end, is making its way through Parliament, in accordance with a Conservative manifesto commitment. Will you support the Kept Animals Bill to become law?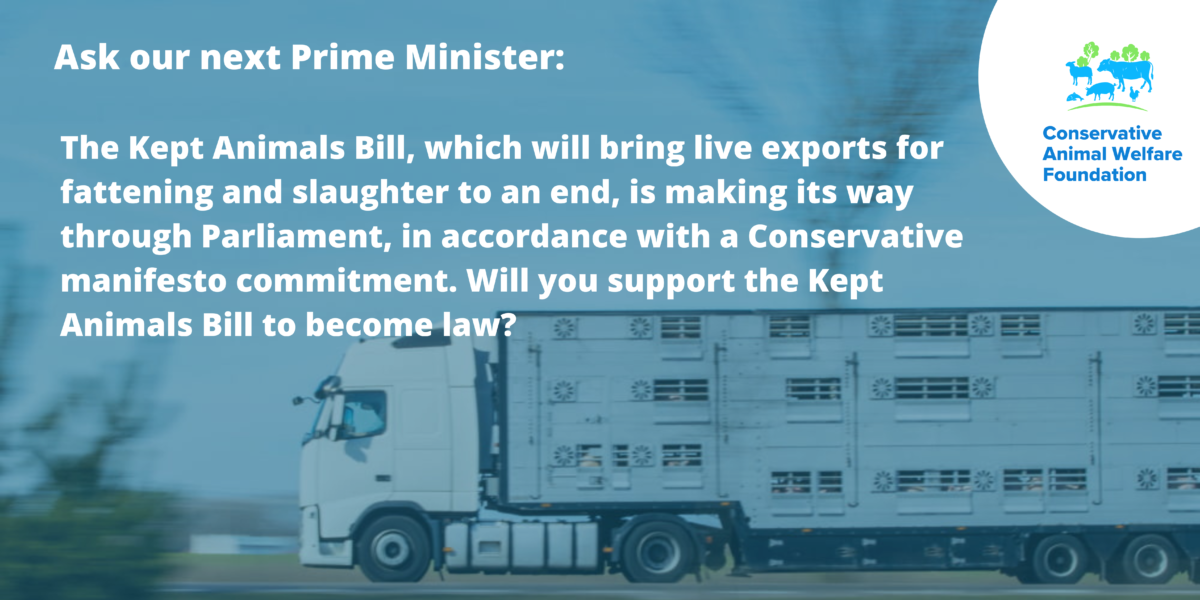 3) Many organisations have called on the Government to maintain commitments not to undermine British farmers in trade deals, in order to ensure British farmers are not undercut by cheap low-welfare foreign goods. Is this an approach you would adopt?
4) The Government has committed to consult on the phasing out of cages for hens and sows on British farms in the coming months. Will you allow these consultations to proceed and for legislation to follow?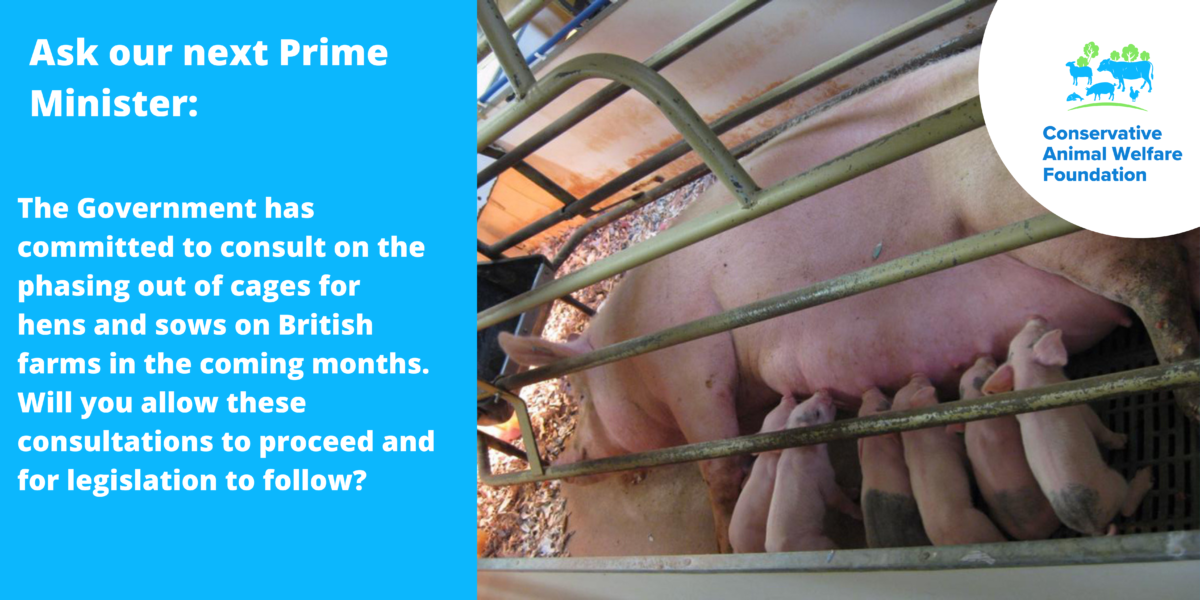 If you are a member of the Conservative Party, we encourage you to ask Liz Truss and Rishi Sunak these questions too, through hustings events in person and online. You can also tweet your questions to @trussliz and @rishisunak on Twitter, and retweet our asks from @ConservativeAWF.
Resources:
Conservative Animal Welfare Foundation's report on ending live exports here.
Conservative Animal Welfare Foundation's report on ending cages for laying hens here, and ending farrowing crates here.