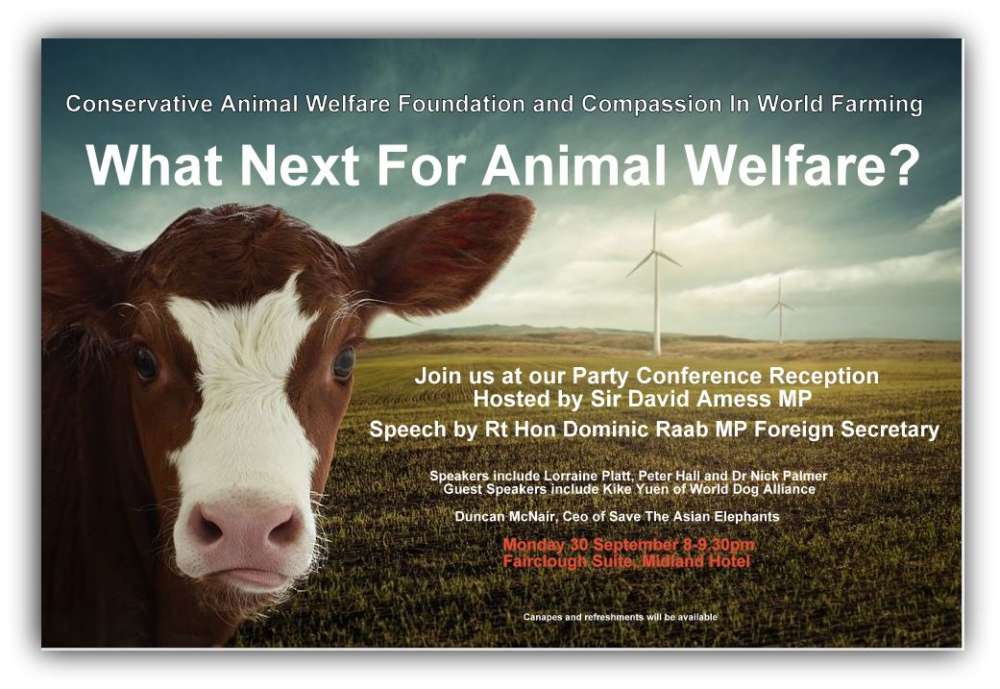 Conservative Animal Welfare Foundation and Compassion In World Farming will hold a second joint fringe reception' What Next For Animal Welfare? ' together at the Party Conference on the 30 September at the Midland Hotel hosted by Sir David Amess MP.
Speakers include, the Foreign Secretary, Rt Hon Dominic Raab MP, Lorraine Platt, Co-Founder of Conservative Animal Welfare Foundation, Director Peter Hall and Dr Nick Palmer, Head of Compassion in World farming.
Guest Speakers include Kiki Yuen of World Dog Alliance which works to end the global consumption of dogs and Duncan McNair, Ceo of Save The Asian Elephants to end the suffering of captive Asian elephants.
The Conservative Animal Welfare Foundation attends the national party conference every autumn and holds events to directly communicate the interests and concerns of grass roots supporters on animal welfare issues.