Image: Elise Dunwebber- CAWF Patron, Sir David Amess – CAWF Patron, Lorraine Platt Co-Founder CAWF, The Rt Hon Dominic Raab – Deputy Prime Minister and founder CAWF Patron.
Sir David has been a close, dear friend for many years. We will remember him as one of the kindest, gentlest of family men; never ceasing to show compassion to anyone he met. We remember Sir David's long and distinguished career. He was a first-class local MP and campaigner for almost four decades. A strong animal welfare champion, he stood up time and time again for those who have no voice. We feel incredibly thankful for the years he spent as our Patron.
Having first joined the Conservative Party at the age of just 16, Sir David Amess MP had a long and distinguished political career. He was the Conservative MP for Southend West since 1997, having previously represented Basildon since 1983 before boundary changes were implemented. Sir David campaigned over many years to make Southend a city, something he did not live to see but which has since become successful in the days after his death.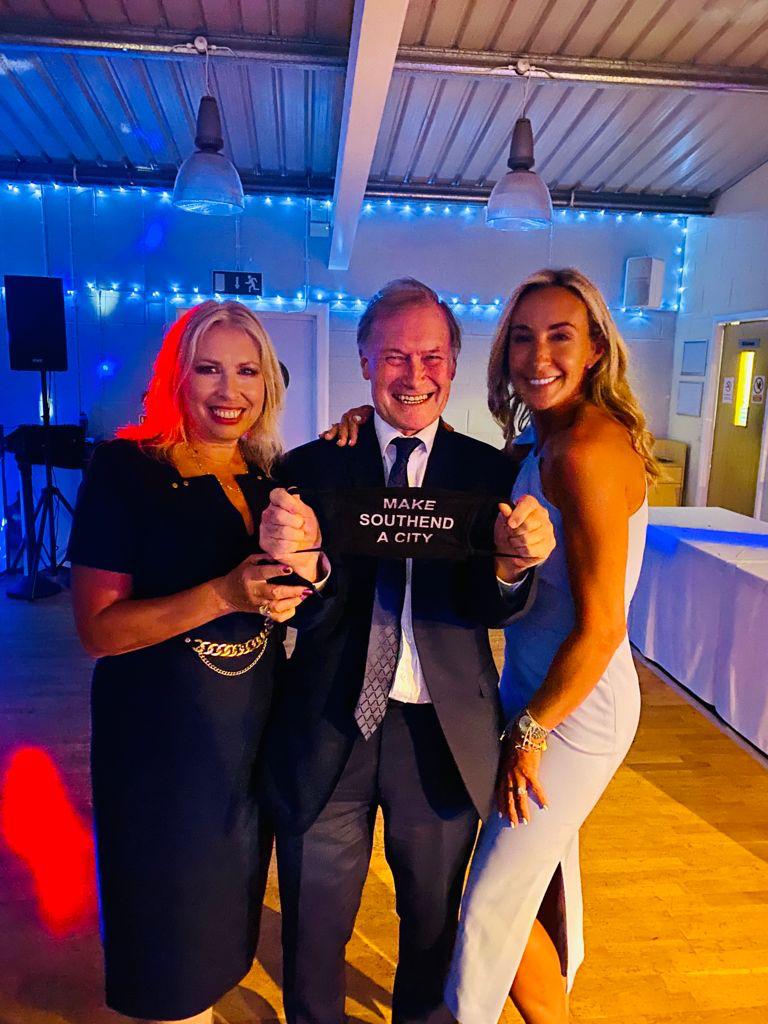 During his tenure in the Commons, he chose never to hold a ministerial position, instead devoting his time to the causes and campaigns he felt passionately about. His dedication to these causes and campaigns would later be a marker of his time in Parliament.
In his recent book, Ayes & Ears: a Survivor's Guide to Westminster, he wrote that he "was determined to achieve as much of myself as I possibly could, in spite of the fact that I came from a relatively humble background." As a child he had a speech impediment yet would later go on to be such a strong voice for both animals and people. Indeed, his last ever contribution to the House of Commons on 23rd September 2021 was one that called for strengthening the UK's animal welfare standards.
David was fearless in speaking out for the vulnerable and the voiceless for nearly four decades. He is well known by all animal welfare organisations for his tireless work to advance animal welfare issues.
He was passionate about animal welfare and led countless animal welfare campaigns in Parliament over his long career. He introduced the Protection Against Cruel Tethering Act (1988) to help protect vulnerable horses, sponsoring the Horses and Ponies Bill in 1984-5, the Pet Animals Bill in 1990, and also sponsoring the Responsible Pet Ownership Competition for MPs and Peers.
He later defied his own party to vote for Labour's fox hunting ban legislation. David spoke out to protect this law when it was under the threat of repeal years later and was instrumental in leading the charge to unify anti-hunting Conservative MPs together as a strong force. He encouraged more Conservative MPs to join the Blue Foxes- the Conservatives Against Fox Hunting group of which he was a Patron for over 10 years.
Sir David successfully campaigned to stop the unethical practice of testing domestic products on animals, tackled the illegal wildlife trade, and fought to put an end to puppy farming. He was a prominent voice against the culling of badgers.
In more recent years as a patron for the Conservative Animal Welfare Foundation, he campaigned for a live animal export ban and he could often be seen at rallies and events to end the cruel and unnecessary practice which subjects calves and sheep to long stressful journeys abroad and will soon be banned, something which David worked for decades to help achieve. He also pushed for mandatory animal welfare labelling for years, helping to lead to Defra's current call for evidence on this issue.
David worked tirelessly to end pig farrowing crates, cages for laying hens, trophy hunting imports, animal testing, the illegal wildlife trade puppy farming, and much more. Indeed, he led a Ten-Minute Rule Bill- the Pig Husbandry (Farrowing) Bill to end cruel farrowing crates for sows earlier this year and co-sponsored a Private Members Bill led by fellow patron Henry Smith MP to end cages for laying hens informally known as Beatrice's Bill.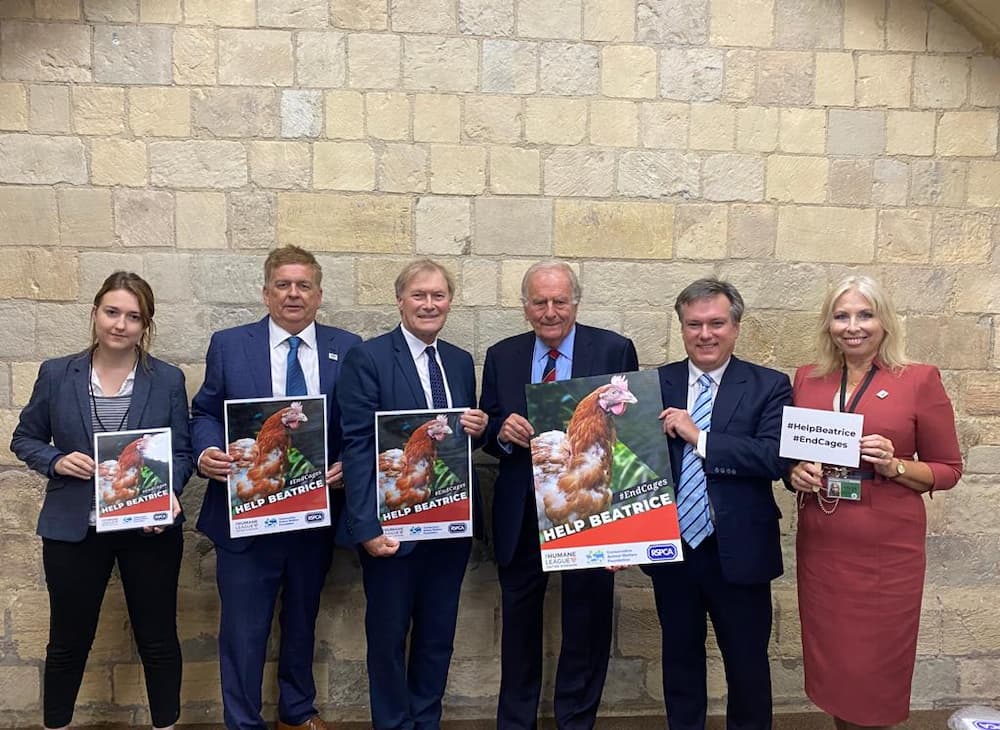 He spoke powerfully at the Conservative Party Conferrence in 2021 to end cages for animals on industrial farms at our World Animal Day reception at the party conference two weeks ago.
David addressed the room and said he was delighted that animal welfare was now centre stage in the Conservative party and how pleased he was that there were many new Conservative MPs leading on animal welfare and how he was so proud of this.
It is deeply sad that many animal welfare measures that David worked tirelessly on for decades are set to become legislation and David won't be here with us to welcome these new laws.
It would be an everlasting tribute to ensure David's Bills to end pig farrowing crates and end cages for laying hens become legislation. We will be working purposely to continue the important work Sir David championed and to honour his name as a huge animal welfare champion.
Sir David received several awards during his political career. He won the Animal Welfare and Environment Champion award at the Dods Charity Champion Awards 2011 and later received the Outstanding Achievement Award at the Charity Champion Parliamentary reception hosted by Dods in 2012. He was knighted in the 2015 New Year Honours for political and public service.
The Times' Quentin Letts described him as "one of life's remorseless optimists", something echoed in the many heartening tributes which have poured in following his death. His kindness, compassion, and optimism will be greatly missed by his family, friends, and constituents.