LONDON, Tuesday 7th September 2021
Conservative Animal Welfare Foundation (CAWF) Patron Henry Smith MP has today (7th September) announced a Ten-Minute Rule Bill on Ending Cages for Laying Hens. The Hen Caging (Prohibition) Bill will have its first reading on 22nd September and if successful will see the UK transition away from enriched cage farming systems for egg laying hens.
The Bill is informally known as 'Beatrice's Bill' after the rescue hen at the centre of a new campaign coordinated by Conservative Animal Welfare Foundation (CAWF) and The Humane League, which aims to see the UK end cages for egg laying hens.
If successful, Beatrice's Bill will secure numerous benefits, including:
Higher welfare standards through ensuring hens have more space to perform natural behaviours such as nesting, foraging and dust bathing.
Greater consumer confidence through lowering food safety risk.
Closer alignment with the sentiment of UK business. All major retailers have now committed to going cage free by at least 2025, and many have already made this transition.
The Conservative Animal Welfare Foundation report Banning Cages for Egg Laying Hens can be read here.
More information on the Beatrice's Bill campaign can be found here.
Conservative Animal Welfare Foundation Patron Henry Smith MP commented: "I am proud to be bringing this important Bill before Parliament later in September. It was the Conservatives who rightly banned conventional battery cages in 2012, and I hope it will be the Conservatives again who transition the UK to a cage-free future.
"As a nation of animal lovers, it is simply unacceptable that almost half the eggs on the shelves of our supermarkets were laid by hens raised in such terrible conditions. The Government must now build on its recent progress in its Action Plan and use this opportunity to realign our farming practices with the British public's high regard for animal welfare."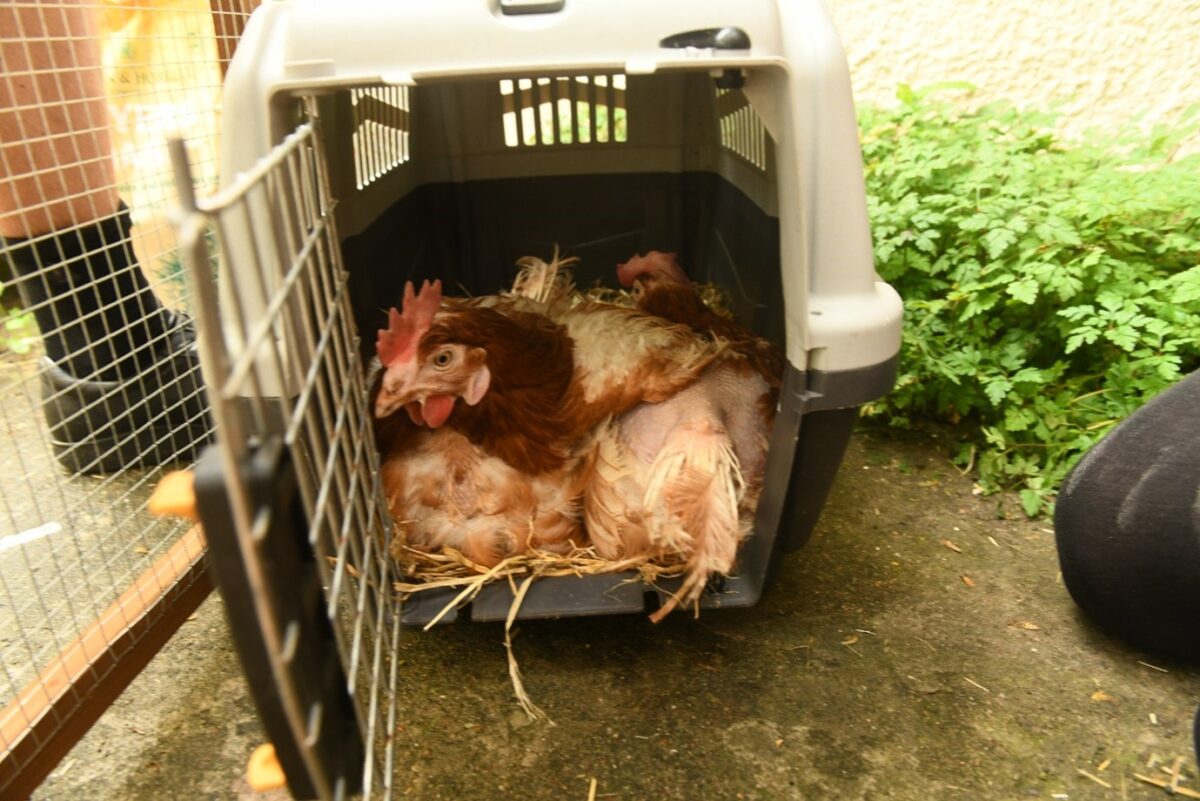 Lorraine Platt, Co-Founder of Conservative Animal Welfare Foundation, commented: "We are delighted to be working with our Patron Henry Smith MP and The Humane League on #BeatricesBill to end cages for egg laying hens. It is truly heart-breaking to see hens raised in such small spaces, where they have hardly enough room to stretch their wings. We hope that this campaign will shine a light on the sad reality that around 16 million hens at present are being reared in these conditions.
"From alleviating food safety risks to bringing our legislation into closer alignment with UK business sentiment, there are so many reasons for us to ban cages. We look forward to supporting this Bill as it is brought to Parliament this month."
Cordelia Britton, Head of Campaigns at The Humane League UK, said: "Caging hens is a cruel and outdated practice, and only legislation can bring it to a complete end. Beatrice's Bill marks an important step for the UK to become a global leader in animal welfare. Indeed, seven EU countries and nine US states are already cage-free or have legislative bans in the pipeline, while The European Commission is also developing legislation. It's clear that it's time for the UK to take action."
About Conservative Animal Welfare Foundation (CAWF)
The Conservative Animal Welfare Foundation was established in 2016 to raise awareness on the lives of billions of animals reared on intensive farms around the world and how this impact upon animal welfare, the environment and people's health. We want to highlight the action people can take to help advance farm animal welfare.
Animal welfare is an increasing concern amongst the public, who frequently look to Government to take the lead in both maintaining and improving standards.
The Conservative Animal Welfare Foundation believes it is highly important that the welfare of farm animals is placed at the forefront of the Government's plan for food and farming along with its focus on productivity, competitiveness, and technology.
For further information contact: Lorraine Platt (info@conservativeanimalwelfarefoundation.org,).
About The Humane League
The Humane League is a registered charity ending the abuse of animals raised for food by influencing the policies of the world's biggest companies, demanding legislation, and empowering others to take action and leave animals off their plates. Since the organisation began operating in the UK in 2016, it has secured hundreds of commitments to improve the lives of animals raised for food. Find out more at www.thehumaneleague.org.uk. Media contact: Hannah Yates (hyates@thehumaneleague.org.uk,).