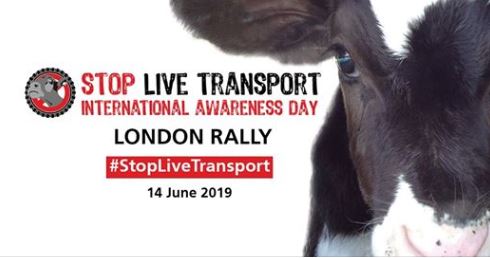 Join campaigners across the world to end live exports/ Transports. The London 'Stop Live Transports International Awareness Day' rally Friday 14 June at 5pm-6.30pm, Reformers Tree in Hyde Park: https://stoplivetransport.org/
Conservative Animal Welfare Foundation MP Patrons have participated in the event for the last three years and our Patron John Flack MEP will be a Speaker at this year's event.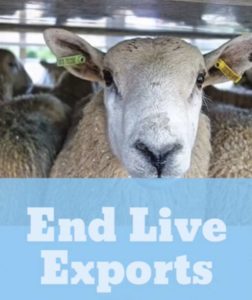 The Government is taking steps to control live exports including a ban. It is essential that any ban should cover slaughter AND fattening
A ban only on exports for slaughter will mean:
the export of young, unweaned calves for fattening as beef or veal in Spain and Italy will continue
the possible onward exports of animals to countries outside the EU once they've been 'fattened' – countries where slaughter conditions are often utterly inhumane
the ban will not stop the export of sheep that are being sent for fattening.
In 2017 alone, over 25,000 unweaned calves were exported from Northern Ireland and Scotland. Many travelled as far as Spain.
We urge for a ban on live exports for slaughter and fattening