Dear Sir/Madam

CONSULTATION ON ANIMAL WELFARE IN TRANSPORT

Live animal exports are an unnecessary cruelty to our farm animals.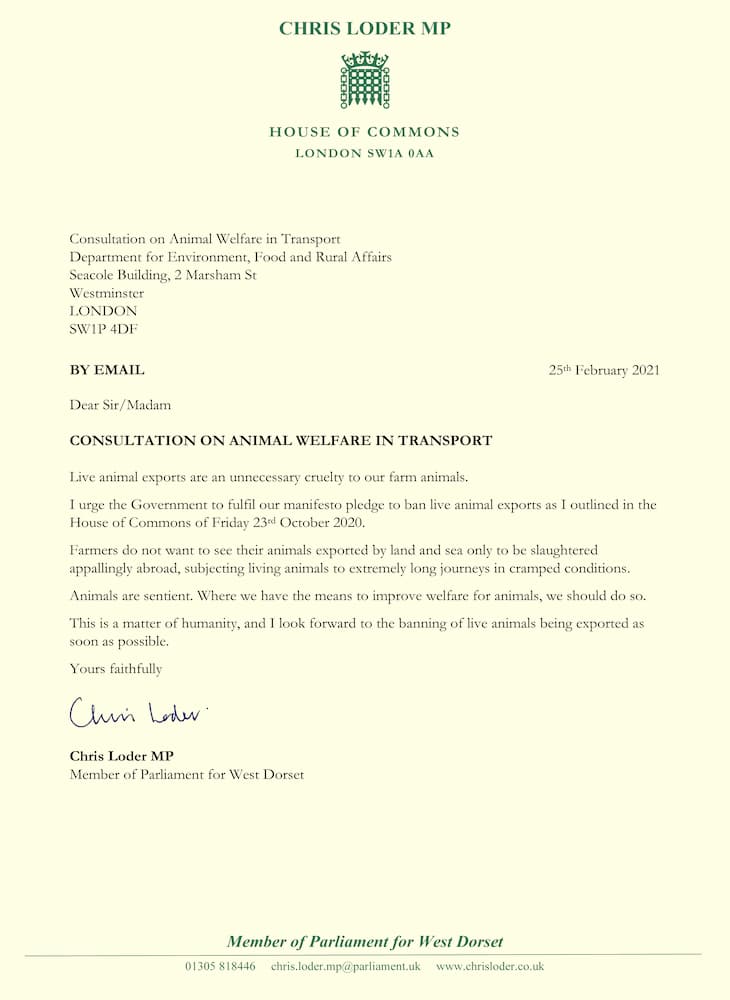 I urge the Government to fulfil our manifesto pledge to ban live animal exports as I outlined in the House of Commons of Friday 23rd October 2020.
Farmers do not want to see their animals exported by land and sea only to be slaughtered appallingly abroad, subjecting living animals to extremely long journeys in cramped conditions.
Animals are sentient. Where we have the means to improve welfare for animals, we should do so.
This is a matter of humanity, and I look forward to the banning of live animals being exported as soon as possible.

Yours faithfully

Chris Loder MP
Member of Parliament for West Dorset