The Conservative Animal Welfare Foundation (CAWF) has today joined MPs, charities, and NGOs at a rally in Parliament Square to take part in the 7th annual International Awareness Day to Ban Live Exports. Attendees included CAWF Patron Theresa Villiers MP, actor Peter Egan, and Shadow DEFRA Minister Daniel Zeichner MP.
Today's rally urged the Government to bring the Animal Welfare (Kept Animals) Bill, which would enforce a ban on live exports for fattening and Slaughter in England, Scotland, and Wales. The Bill is due to enter its Report Stage in the House of Commons this parliamentary session.
The commitment to end live exports was included in the Conservative Party Manifesto and forms a critical part of the Government's Action Plan for Animal Welfare, a world-leading animal welfare agenda to improve the lives of animals in the UK and abroad.
The UK exports many farmed animals on long journeys to countries including France, the Netherlands, and Belgium to be fattened or slaughtered. Additionally, calves are transported at a very young age to Spain for fattening. These journeys typically last between 18 hours and several days.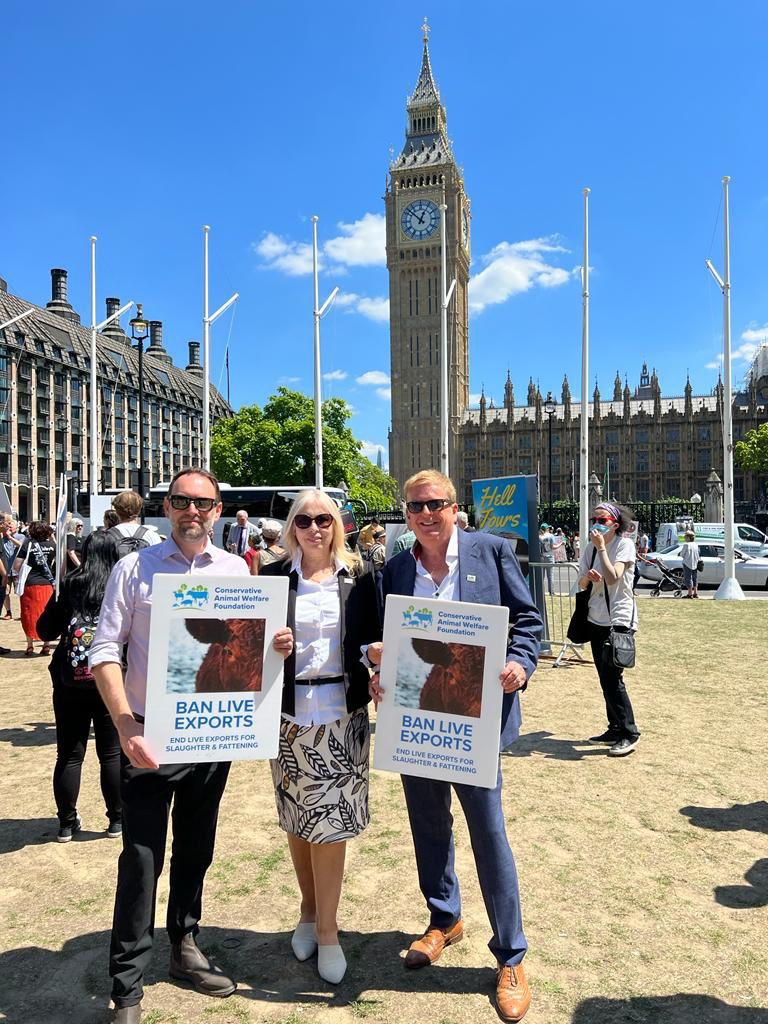 The Conservative Animal Welfare Foundation team Phil Mansbridge, Lorraine Platt, Chris Platt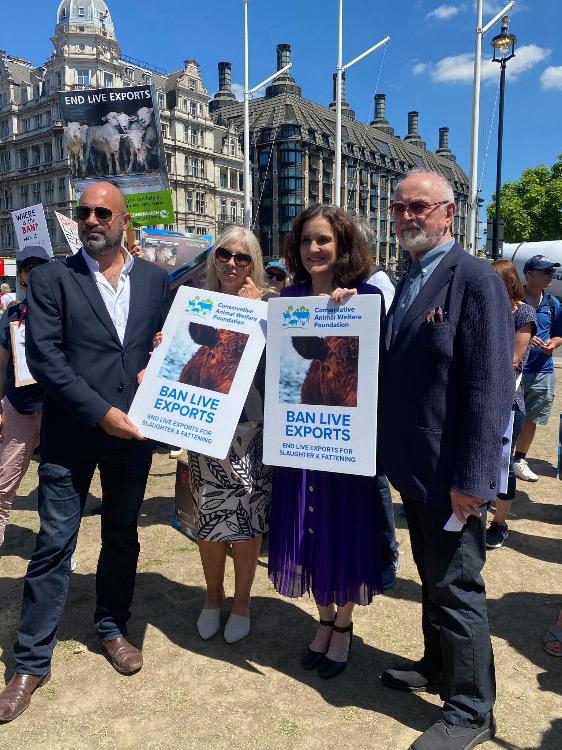 Marc Abraham OBE, Lorraine Platt, CAWF Patron Theresa Villiers MP, Peter Egan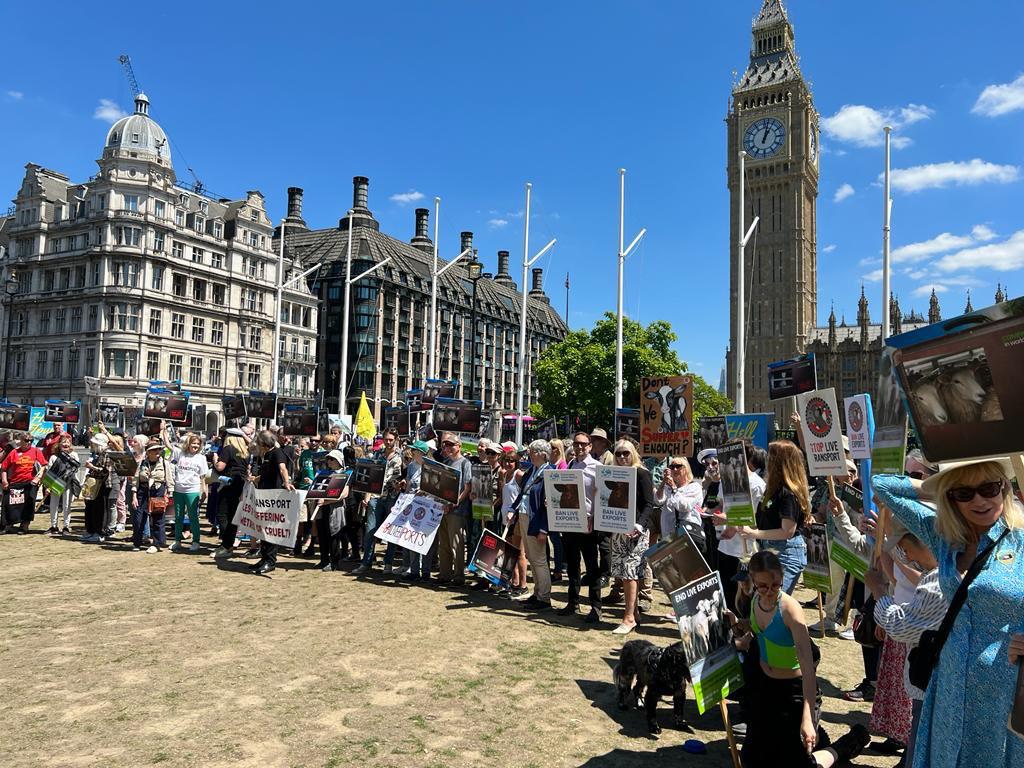 Charities, NGOs, campaigners and MPs gather to call for an end to live exports
You can read the Conservative Animal Welfare Foundation report on ending live exports here.
Lorraine Platt, Co-Founder of Conservative Animal Welfare Foundation, commented: "Today is an important opportunity for NGOs, charities, and campaigners around the world to unite in their call for an end to live transport. Farmed animals endure long, gruelling journeys for days or even weeks at a time – only to arrive at destinations countries which may not share our regard for animal welfare. We are urging the Government to make Great Britain the first country in Europe to ban live exports for fattening and slaughter as soon as possible."