The Conservative Animal Welfare Foundation is heartbroken and deeply saddened by our Patron Sir David Amess MP passing away. Sir David has been a close, dear friend for many years. We will remember him as one of the kindest, gentlest of family men; never ceasing to show compassion to anyone he met. We echo the beautiful tributes which have been shared in these dark hours following his death.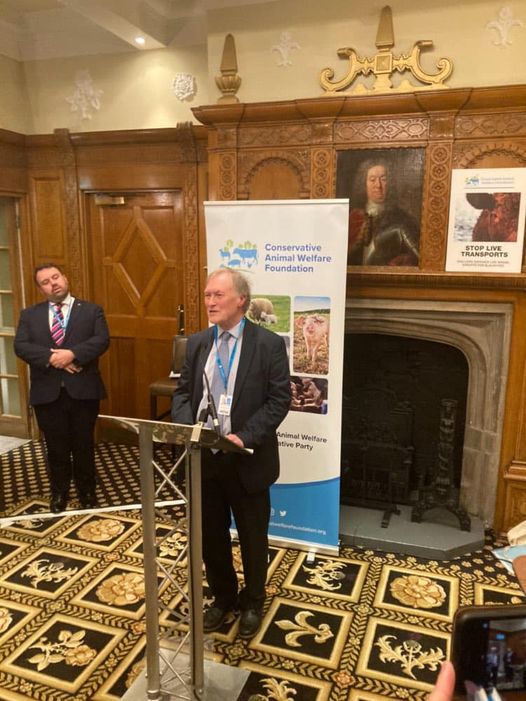 As we struggle to make sense of today's tragic events, we remember Sir David's long and distinguished career. Having first been elected in 1983, he was a first-class local MP and campaigner. A strong animal welfare champion, he stood up time and time again for those who have no voice. We feel incredibly thankful for the years he spent as our Patron.
Sir David was a champion for his constituents and his country, and our thoughts and prayers are with his wife and children at this devastating time. We will all miss him terribly.

Chris and Lorraine Platt, Co-Founders of the Conservative Animal Welfare Foundation