LONDON, Tuesday 30 November 2021
Today Co-Founder of the Conservative Animal Welfare Foundation (CAWF) Lorraine Platt spoke at a seminar organised jointly by the All-Party Parliamentary Group for Future Generations and the All-Party Parliamentary Group for Animal Welfare. The event, chaired by Conservative Animal Welfare Patron Sir Roger Gale MP, is the first in a series on the 'Expanding Moral Circle', focused on whether rights should be afforded to other groups such as animals, robots, and future generations.
Today's seminar on animal rights saw Sir Roger Gale MP chair the discussion where Lorraine Platt touched on a number of issues, including:
The importance of legally recognising animal sentience through the Animal Welfare (Sentience) Bill and the Animal Welfare (Kept Animals) Bill (part of the Government's Action Plan for Animal Welfare).
The question of why we afford animal sentience to certain animals such as cats and dogs, but not others such as livestock bred for intensive factory farming.
Growing demand for vegetarian and vegan food products amongst the younger generations and increasing public awareness of the relationship between large-scale animal agriculture, greenhouse gas emissions and environmental degradation.
Expanding our understanding of animal sentience to incorporate cephalopods and crustaceans.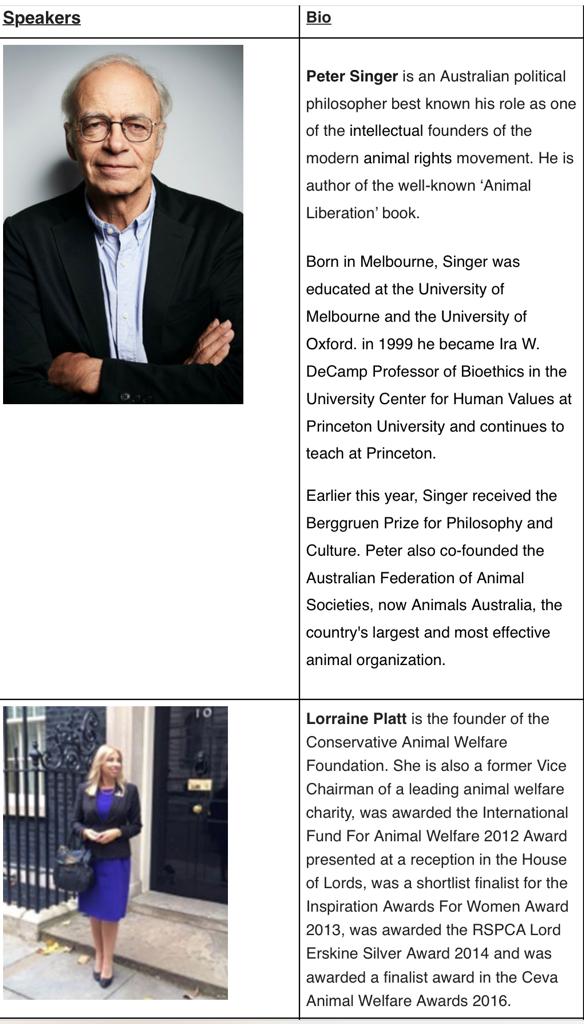 Other speakers at the seminar included:
Peter Singer, Australian political philosopher driving forward the intellectual case for animal rights. He is the author of 'Animal Liberation'.
Paula Sparks, Chairperson of the UK Centre for Animal Law, a charity whose mission is to promote knowledge and education about the law relating to animal protection, to achieve a better legal framework for animals, and to see existing laws being applied properly.