We are pleased that our patron Chris Loder MP's Animal Welfare (Sentencing) Bill passed its committee stage. 
It will continue to the Report Stage on the 12 March and Third Reading before heading to the House of Lords.
England and Wales currently have some of the lowest sentences for animal welfare offenses in the world. Northern Ireland, the Republic of Ireland, and Scotland have recently increased their maximum sentences to five years.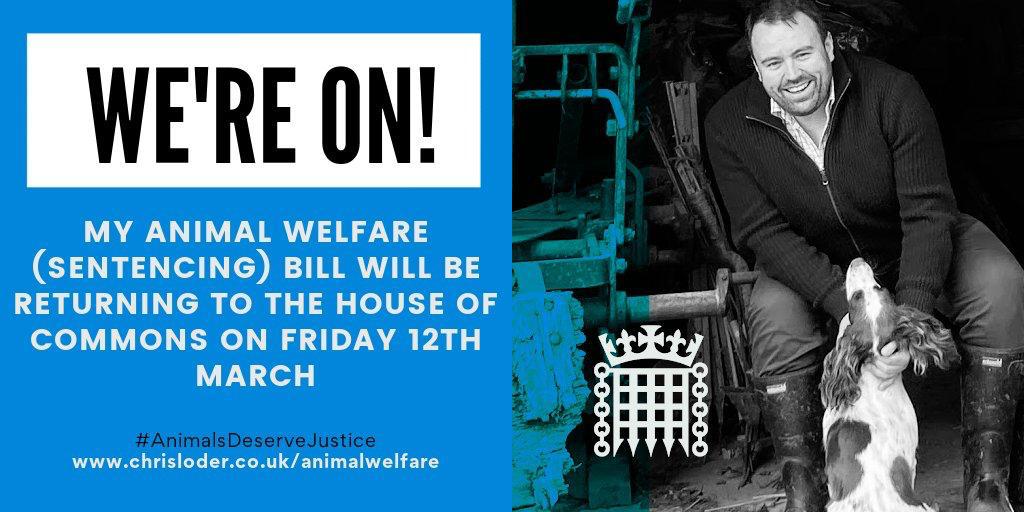 It's important that this vital Bill is passed to protect vulnerable animals from abuse and cruelty.
#AnimalsDeserveJustice