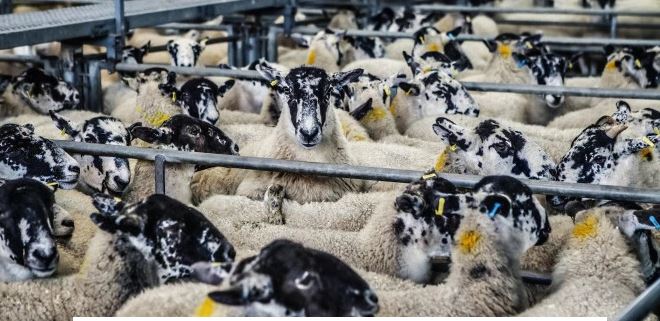 Lord Trees:
To ask Her Majesty's Government what measures they are taking to minimise the number of animals slaughtered without stunning in abattoirs in the United Kingdom.
The Parliamentary Under-Secretary of State, Department for Environment, Food and Rural Affairs (Lord Gardiner of Kimble) (Con)
My Lords, EU and domestic legislation require all animals to be stunned before slaughter, with a long-standing exception for Jewish and Muslim communities to eat meat prepared in accordance with their religious beliefs.
We recently asked the Food Standards Agency to conduct a survey of slaughterhouses that included looking at different slaughter methods. The survey's results should help to ascertain the volumes of meat arising from different slaughter methods.
Lord Trees (CB)
I thank the Minister for his reply and congratulate the Government on the number of measures they have announced recently to improve animal welfare in this country. They are progressive and very welcome. However, on non-stunned slaughter, I am afraid we have not made much progress. The latest Food Standards Agency figures to which the noble Lord alluded show that the number of sheep slaughtered without stunning in Britain in 2017 doubled in the six years from 2011 to over 3 million sheep. That is 3 million sheep that had their throats cut without being rendered unconscious first. Does the Minister agree that, in that aspect of animal welfare, we are going backwards?
Lord Gardiner of Kimble
My Lords, that is why it is important that we first look at the results of the 2018 survey. The last full survey was in 2013, so it is important that we hear about the issue again. The Government would prefer all animals to be stunned before slaughter, but we have been very clear over a long period—since the 1933 Act—that we respect the rights of the Jewish and Muslim communities to consume meat in accordance with their religious practices. However, we expect our announcement on CCTV, affecting all slaughterhouses, to be an advance in animal welfare.
Lord Rooker (Lab)
Does the Minister realise that there is a partial solution to this, particularly in respect of the Muslim community? All New Zealand lamb that arrives in this country is halal and all the animals were stunned prior to slaughter. If it is good enough to have a standard in New Zealand that classifies as halal, why do we put up with a local decision, which is not an international rule? There is a perfectly good arrangement from the other side of the world, which has led so much in food safety and farming practices. Why can we not adopt the New Zealand practices in respect of the Muslim community?
Lord Gardiner of Kimble
My Lords, my understanding is that there are different requirements in different parts of the Muslim community. The noble Lord, with all his experience, is absolutely right, but certain parts of the Muslim community are prepared to have stunned halal meat and other parts are not. I return to the fact that we have this long-standing reasoning behind permitting the communities to eat meat in that way. We certainly want to enhance animal welfare, and that is why the official veterinarians must be in every part of the slaughterhouse.
Viscount Hailsham (Con)
My Lords, may I support the position adopted by my noble friend? It is very important to carry the Muslim and Jewish communities with us and I hope they will be tightly involved in any consultations that may take place.
Lord Gardiner of Kimble
My Lords, as I say, we do not intend to move away from this long-standing right, but we want, with the other measures that we are considering, to ensure that all slaughtermen hold a certificate of competence, which is clearly essential, and that the official veterinarians can see from the video footage that everything done in all slaughterhouses is carried out in a proper manner. We certainly want to advance animal welfare in all slaughterhouses.
Lord Stoneham of Droxford (LD)
My Lords, the growth figures that the noble Lord, Lord Trees, talked about are in excess of what is needed to meet religious needs for the slaughtering of animals without stunning. We have been leaders in the European Union on animal welfare, so have the Government looked at the German system of quotas as a way of bringing the numbers down, and if not, why not?
Lord Gardiner of Kimble
My Lords, we should get the figures in March and we will want to look at the survey, which will be put in the public domain at some point this year. It is also important to say that we want to see what proportion of this meat is going for export. We want to look at where the livestock is sourced and the market distribution, including exports. Once we know that, we will be in a position to give this issue the consideration it deserves.
Lord Cunningham of Felling (Lab)
My Lords, is it not the case, as the noble Lord, Lord Trees, accurately pointed out, that the number of animals, in this case sheep, being killed without stunning is rising dramatically? I am sure that is not mirrored by a rise in the population who demand halal meat. What is the Minister's explanation for the number of animals having risen so sharply in the UK?
Lord Gardiner of Kimble
The noble Lord has raised a number of points. I understand that people in the Muslim community eat more sheepmeat than the rest of the British population and that the number of Muslims who are looking to have non-stunned halal meat has also increased because of enhanced religious observance. As I say, with this survey we want to look at the reasons behind this. Obviously, our intention is to allow an exemption for religious communities, but not that this meat should go into the wider market.
Baroness Masham of Ilton (CB)
My Lords, is the Minister aware of the horrifically cruel treatment of sheep in a slaughterhouse near Thirsk? The animals were not stunned, rather they were kicked and mutilated; what they went through is really horrifying. The men involved will be tried in court in Leeds very soon. Can the Minister say when CCTV will be operational in all slaughterhouses?
Lord Gardiner of Kimble
My Lords, we intend to lay legislation on this matter very shortly. I wish I could give the noble Baroness and the House a precise date, but we want to bring it forward as soon as possible. CCTV will be installed in all areas where live animals are present. We want animals to have a good life and a respectful end to their lives. I think this will advance that.
Lord Hodgson of Astley Abbotts (Con)
My Lords, of course we must wholeheartedly and unreservedly respect freedom of religious belief, but there are among us those who would prefer not to eat meat that has been slaughtered using a mechanism that we believe causes unnecessary suffering. Will the Government now grasp this nettle and arrange for a labelling mechanism so that those of us who do not believe in following this practice have the freedom of our own belief?
Lord Gardiner of Kimble
My Lords, the labelling issue is very important. We think it is absolutely essential that everyone can make an informed choice. We will be considering this issue in the context of our departure from the EU. I also say to my noble friend that farm assurance schemes, such as Red Tractor and the RSPCA Assured scheme, require stunned slaughter. That is an important feature.
Baroness Jones of Whitchurch (Lab)
My Lords, we all welcome the introduction of compulsory CCTV in slaughterhouses, which should assist with proper welfare standards. The noble Lord will know, however, that the recent incident at 2 Sisters came to light not because of the CCTV but because of undercover reporters. Unless the Food Standards Agency has the proper resources to look at the footage, we will get no further forward. Will the Minister explain what extra resources will be put in place so that the CCTV footage is used and not just sitting there in a dead camera?
Lord Gardiner of Kimble
My Lords, it is very important that the official veterinarian takes his or her duties extremely seriously. That is why the footage will need to be stored by the slaughterhouse operators for 90 days. The official veterinarians will have access to the CCTV systems and their recorded images. It is important that CCTV recording may be used as evidence. On resources, the official veterinarians, who are essential to this, have their duties. There have to be official veterinarians in slaughterhouses. As I said, this will be an important part of the work of enhancing animal welfare at the end of animals' lives.
The below article was published on the Veterinary Policy Research Foundation on February 5 2018: https://vprf.wordpress.com/2018/02/05/non-stun-slaughter-why-not-a-precautionary-tale/
AGRICULTURE, ANIMAL WELFARE, HOUSE OF LORDS, SLAUGHTER WELFARE
NON-STUN SLAUGHTER – WHY NOT A PRECAUTIONARY TALE?
The number of sheep and goats slaughtered without stunning has doubled in the last six years, with an estimated 3.3 million (27%) not stunned in 2017. A Food Standards Agency survey for England and Wales estimates that 184 million poultry and 21 thousand cattle were also slaughtered without an effective stun in 2017 (see VPRF Non-stun slaughter Fact File)
EU and UK law require all livestock at abattoirs to be stunned and therefore rendered unconscious and insensible to pain before slaughter.
The EU uses a 'Precautionary Principle' for policy areas where scientific evidence may be uncertain, but there is reasonable concern for harm to environmental, human or animal health. Despite a body of scientific evidence of harm, the use of non-stun slaughter by some religious groups is allowed in the UK but non-stun slaughter is banned in several countries around the world.
The UK legislation (Welfare of Animals at Time of Killing, WATOK) requires that for non-stun slaughter, each animal has a rapid, uninterrupted cut to the neck by hand-held knife to sever both carotid arteries and jugular veins. The animal must be restrained suitably and be left still during exsanguination for a minimum defined time post-cut.
The majority of red meat (63% sheep, 75% cattle) slaughtered for halal is reversibly stunned but the remainder is not. This meat, along with 70% of meat from non-stunned kosher carcasses, enters the market unlabelled.
Several studies have measured time to loss of consciousness (and therefore sensibility to pain and distress) through a variety of methods including loss of posture. Following non-stun slaughter and across several studies, poultry reportedly took 12-15 seconds following throat cut before signs of unconsciousness were apparent. In sheep this was between 2-14 seconds and in cattle between 11 seconds in some cases over 4minutes (cattle time to collapse may be longer due to a unique alternative blood supply to the brain).
Recently there has been much public support to recognise that animals are sentient, and therefore able to suffer pain and distress. 'We are a nation of animal lovers' the papers declare and Ministers repeatedly emphasise our proud record of high animal welfare. With programmes such as Blue Planet capturing the imagination of the world (apparently the most viewed TV programme of 2017), and conversations around the sustainability and morality of our diets being brought into the mainstream by films such as Cowspiracy, Okja and Carnage; why is the UK struggling to agree when it comes to stunning animals before slaughter?
Lord Trees – the only Veterinarian in parliament – asked in the House of Lords 'what is to be done to minimise the number of animals slaughtered without stunning?' on Wednesday 7th February 15h00