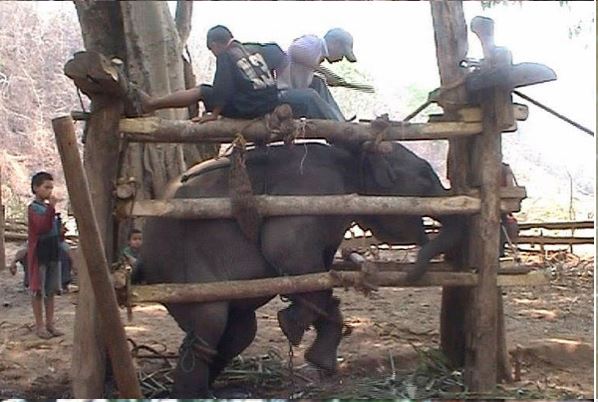 After millions of years, Asian elephants face extinction in our lifetime and by our hands.
Our Co- founder met with Duncan McNair, Founder and CEO of Save The Asian Elephants( STAE) on Wednesday 24 January in Portcullis House to discuss the plight of the Asian elephants.
Save The Asian Elephants ("STAE") is a not for profit association of prominent professionals, politicians, field experts and campaigners that informs public opinion on the brutal capture, beating, poaching and abuse for largely-Western derived tourism and festivals of these wondrous but beleaguered creatures and the plunder of their habitat; and exerts influence on governments, politicians and the tourist industry to adopt solutions it advances.
Save The Asian Elephants works to end the terrible cruelty and brutal conditions suffered by this wondrous and ancient species. Frank as to the issues though STAE is, it is respectful of the cultures and traditions of the countries with whom it engages. This may explain the extraordinary traction, and regard, STAE has achieved in the 3 short years since its foundation by City lawyer Duncan McNair. Through prolific and passionate public advocacy and energetic engagement with all arms of the media (see eg this dramatic feature:http://www.mailonsunday.co.uk/news/article-3199391/Tortured-tourists-Chained-spot-20-years-Beaten-submission-secret-jungle-training-camps-terrible-plight-Indian-elephants-LIZ-JONES.html) STAE has
STAE has started opening up the horrors for Asian elephants to huge new audiences that it contends are central to the prospects for the survival of the species.
STAE believes devising solutions for the elephants is a collective responsibility not of India alone, but of all mankind: the explosion in the commercial exploitation of Asian elephants in recent decades through unethical tourism that occasions so much brutality has been fuelled chiefly by businesses and unwitting tourists from outside India and South East Asia.
Our Co- founder Lorraine Platt is delighted to be joining STAE's highly distinguished Board: http://www.stae.org/team
Please support STAE's work as they press for a new law to prohibit the advertising or supply from the UK of unethical elephant tourism:  http://www.stae.org
Sign the Petition to end the cruel treatment of elephants in India – by Save The Asian Elephants : https://www.change.org/p/save-the-asian-elephants-savetheasianelephants