The Conservative Animal Welfare Foundation welcomes Chris Loder MP's Animal Welfare (Sentencing) Bill receiving Royal Assent from Her Majesty the Queen.
The Bill began its journey to Royal Assent on February the 5th 2020 when it received its First Reading in the House of Commons. The Private Members' Bill makes provision for the maximum penalty for certain offences under the Animal Welfare Act 2006 to be increased from six months to up to five years.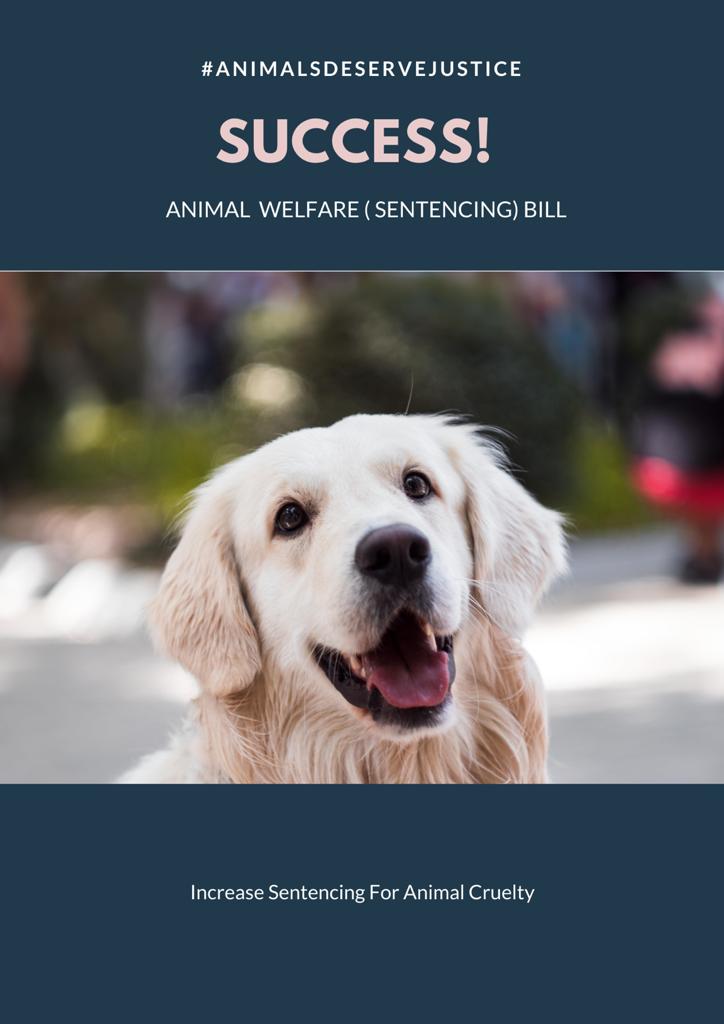 The Bill's second reading took place in the House of Commons on Friday 23rd October 2020.
Chris Loder MP, who is a fourth-generation farmer's son and an advocate of high animal welfare, says his own dog Poppy, a Springer Spaniel, is his inspiration for the Bill. She was cruelly abandoned at the roadside in West Dorset but is now a much-loved farm dog and family pet.
The Bill passed to the House of Lords where it was led by the Conservative Peer Lord Randall and had its First Reading on 12th March 2021.
The Bill realises an important manifesto commitment from Government on animal welfare, to introduce tougher sentences for animal cruelty and will assist the Courts in their work to keep the country at the forefront of the care and protection of animals. The Bill increases the maximum sentence that can be given out by the courts to 5 years.
Quotes:
Chris Loder MP, Patron of Conservative Animal Welfare Foundation said: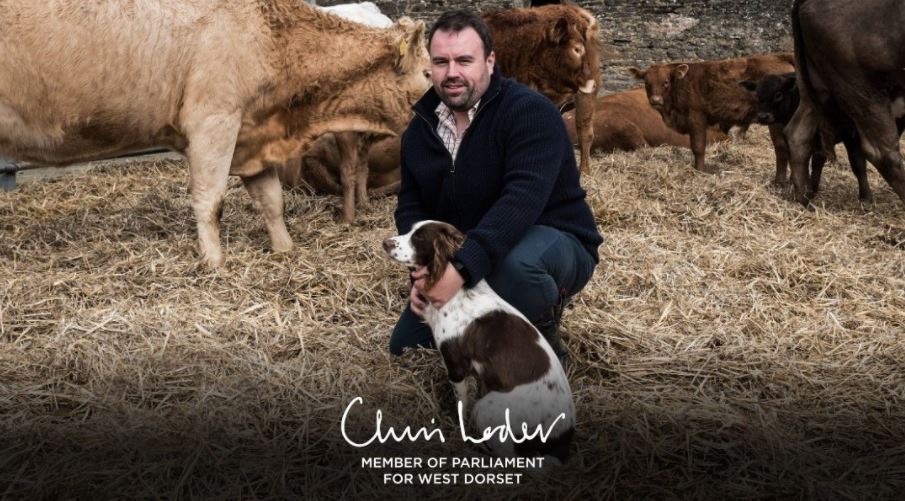 "HM The Queen has signed my Bill into law. Those who are cruel to animals can now go to prison for 5 years. It has taken years of hard work to realise this – thank you to all involved. The campaign for our animals continues. Banning live exports and non-stunned slaughter next."
Lord Randall, said: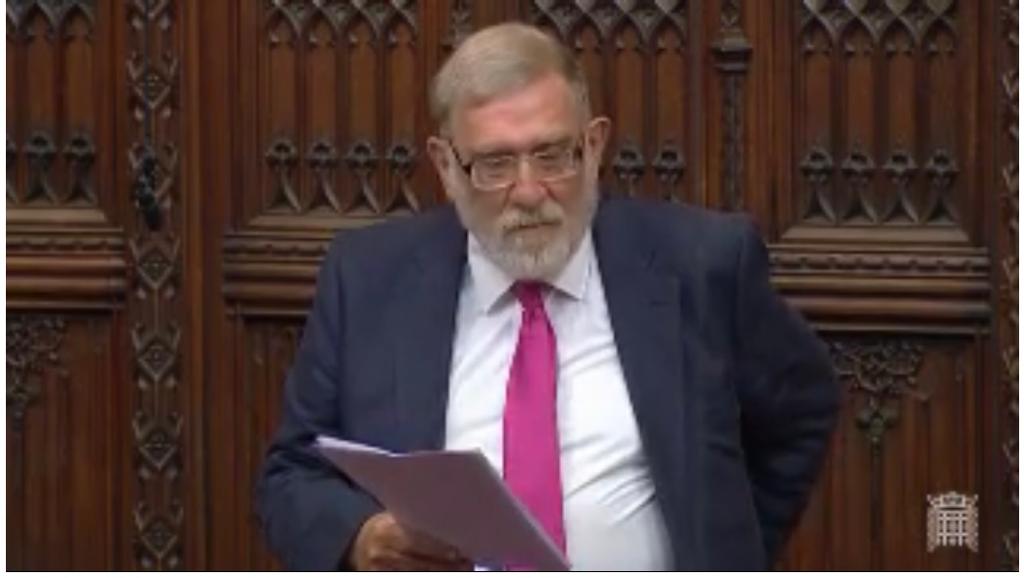 "I am delighted to have played a small part in ensuring this Bill finally becomes law. The Conservative Animal Welfare Foundation as well as many other organisations should be congratulated for their persistence so that we can deliver this manifesto commitment to increase sentences for animal cruelty. We shouldn't stop here and I look forward to seeing more animal welfare laws being enacted in forthcoming Parliamentary sessions."
Rt Hon Sir Roger Gale MP Patron of Conservative Animal Welfare Foundation said:
"The passage of the Animal Welfare (sentencing) Bill is a watershed moment in the legislation to protect animals. Those found guilty of the abuse of animals should know that they will now face not a slap on the wrist but a serious penalty that reflects the seriousness of the crimes that they have committed".
Sir David Amess MP has welcomed news on the Animal Welfare (Sentencing) Bill:
"This Bill is vitally important and necessary to tackle animal cruelty and to ensure that people who harm animals are properly punished. The Bill realises the manifesto commitment from the Government on introducing tougher sentences for animal cruelty and increases the maximum sentence for those convicted of the worst animal cruelty offences in England and Wales from six months to five years."
Henry Smith MP, Patron of Conservative Animal Welfare said:
"Conservatives have delivered for animals by rightly updating the law to provide a proper deterrent to cruelty."
John Flack (former MEP) Patron of Conservative Animal Welfare foundation said:
"I welcome the passing of the bill. As a politician I argued for tougher sentences for animal abuse for many years. As a serving Magistrate for 21 years I urge colleagues to use these new powers and regularly use imprisonment as both a punishment and a deterrent, with the more serious cases sent to Crown court for sentences in years, not months. I am pleased animals finally have a voice in the current Government."
Elise Dunweber,Patron of Conservative Animal Welfare Foundation said:
As a patron of CAWF and a lifelong animal lover I am absolutely delighted that this bill has passed through Parliament and will be enshrined in law.
Lorraine Platt Co-Founder Conservative Animal Welfare Foundation commented:
"We are thrilled that this vital piece of legislation has been introduced to help protect vulnerable animals from cruel abuse. We are deeply grateful to our Patron Chris Loder for introducing his Bill for this legislation and to Lord Randall who led the Bill in the House of Lords.
Conservative Animal Welfare Foundation proposed stronger sentencing in our animal welfare blueprint document titled; 'Brexit: Opportunities for Animal Welfare' 1 which we hand-delivered to No10 in January 2017 with Patron The Rt Hon Sir Roger Gale MP.
We supported Kevin Foster MP's Bill 'Animal Fighting (Sentencing)2016-2017 2 to strengthen penalties against people who organise dog fighting. Dog fighting is a serious crime and should attract a serious sentence.
We also supported former MP Anna Turley's Bill 'Animal Cruelty (Sentencing) 2016-17
The Animal Welfare (Sentencing) Law provides a tougher deterrent for animal abuse through a significant increase from the current maximum sentence of six months to five years. We welcome the increases in animal cruelty sentencing as the current sentences are woefully inadequate and this landmark law is a huge step forward to help better protect animals."
————————————————————————————————————————–
Note 1. Brexit: Opportunities for Animal Welfare (Please see page 7.)
Note 2, Kevin Foster MP's Bill 'Animal Fighting (Sentencing)2016-2017