Plans to ban the UK's ivory trade announced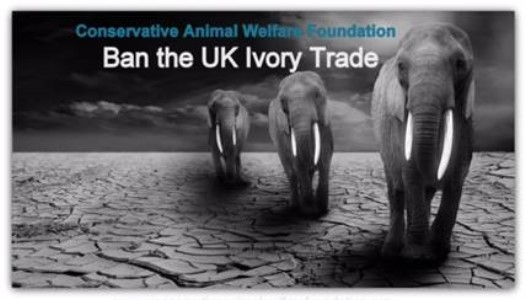 The October newsletter can be read here in original format or in plain text below:  http://mailchi.mp/c5ee4c88d87b/conservative-animal-welfare-autumn-newsletter
Conservative Animal Welfare Foundation are delighted with the recent announcement from the Environment Secretary Michael Gove on plans to ban UK ivory sales. The UK is one of the world's largest exporters of ivory items. With 50 elephants dying for ivory daily, there is an urgent need to ban the UK ivory trade. We are grateful to so many of the public who wrote to MPs on this, attended rallies, signed petitions, shared social media posts and to the MPs who spoke out for the need for a ban on the UK ivory trade to protect vulnerable elephant populations.
This is something we urged for in our animal welfare document which we presented for the Prime Minister at No10 Downing Street with our Patron Sir Roger Gale MP in January and in our September 30th letter to the Prime Minister and Michael Gove, signed by Conservative MPs and the Chairmen of the Conservative Women's Organisation and the Conservative Environment Network. Link Here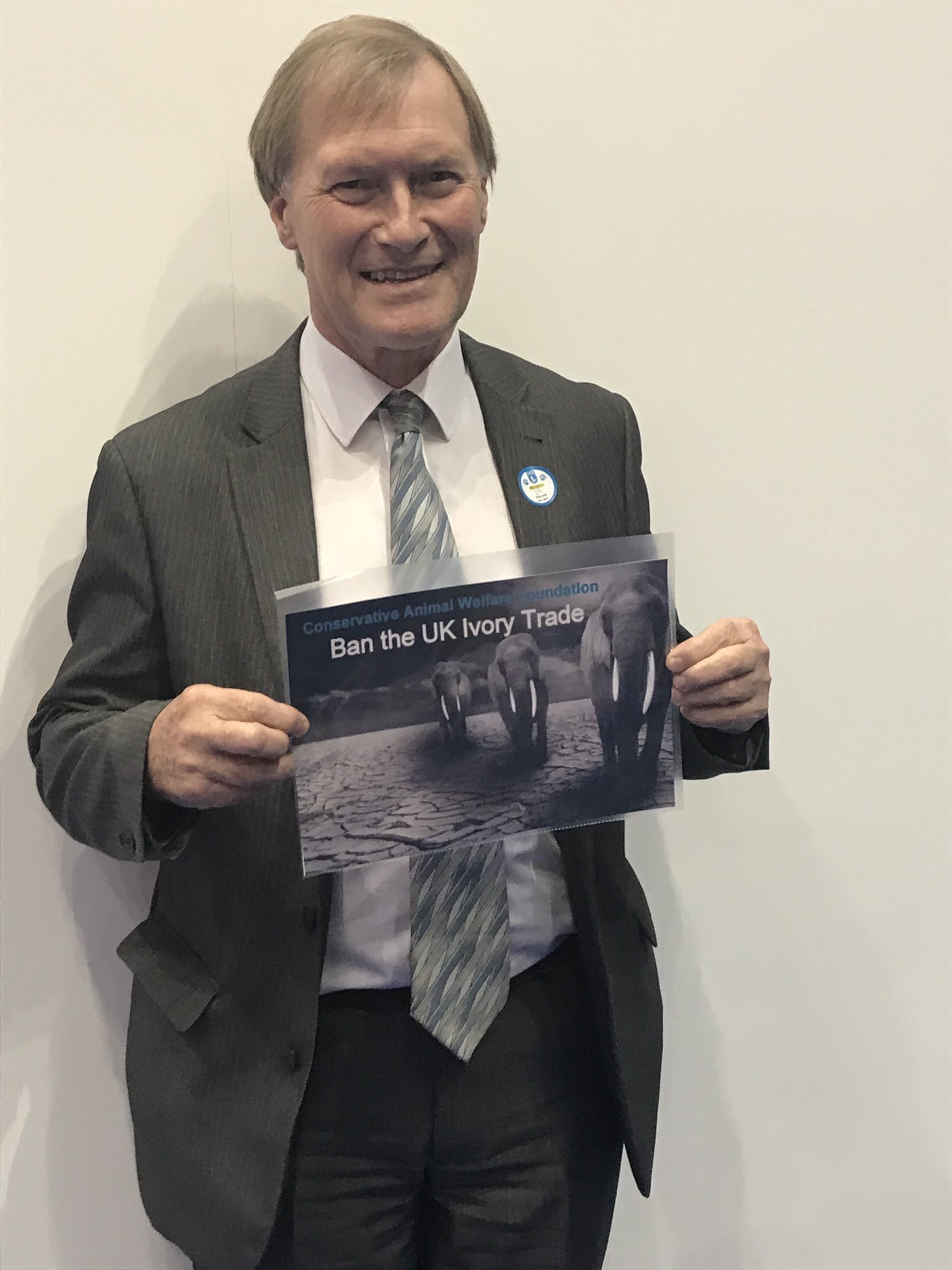 Since the appointment of Michael Gove as Environment Secretary, we have seen some much welcome announcements to advance animal welfare and the environment.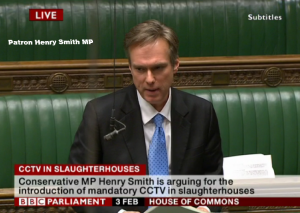 We have had a commitment that mandatory CCTV will be legally required in all slaughterhouses.
The proposals will deliver a Manifesto Commitment for CCTV to be required in every slaughterhouse in England in all areas where live animals are present, with unrestricted access to footage for Official Vets – reassuring consumers that high welfare standards are being effectively enforced.
Sir Roger Gale, Patron of the Conservative Animal Welfare Foundation says:
"Conservative Animal Welfare Foundation has campaigned hard for the introduction of CCTV in slaughterhouses and we are therefore very pleased that the Secretary of State has confirmed his commitment to the highest animal welfare standards once again by honouring our manifesto commitment. We remain of the view that `Brexit` offers the opportunity to enhance animal welfare by denying access to produce generated under conditions that would not be permitted in the United Kingdom and that, of course, includes the highest possible standards in slaughterhouses."
"This is a positive step for animal welfare in England to help prevent the suffering we have seen exposed in recent investigations as reported in the media. We support mandatory CCTV and have pushed for this. We have had two meetings with Farming Minister George Eustice on mandatory CCTV in all slaughterhouses and more farm animal welfare proposals. We called for mandatory CCTV in our Conservative Animal Welfare Foundation election manifesto which we sent to all Ministers and the manifesto team in April this year. Our Patron Henry Smith MP led a debate urging for mandatory CCTV in all slaughterhouses to help lessen animal suffering. Our MP Patrons talked on the need for CCTV in January's Westminster Hall debate on farm animal welfare after the UK leaves the EU led by Theresa Villiers.
Read Sir Roger Gale urged for CCTV in all slaughterhouses at last November's Westminster Hall debate on CCTV in equine slaughterhouses.
The maximum sentence for animal cruelty will increase from 6 months to 5 years
It's great news to hear that the Government will increase sentencing for animal cruelty. We proposed stronger sentencing in our animal welfare document and in our manifesto which we sent to the manifesto team back in April this year. There has been increasing pressure to raise the maximum penalty for animal cruelty sentences from six months to five years in prison. Support has been growing both among MPs and the public, amid calls from animal welfare groups including the Conservative Animal Welfare Foundation.
We were pleased to support Kevin Foster MP along with Anna Turley MP at the media event prior to their Bills to increase animal sentencing in February this year in Old Palace yard.
             
Steps to control the export of live farm animals for slaughter as we leave the EU
Michael Gove announced at the Conservative party conference that there are to be restrictions on live animal exports for slaughter. Conservative Animal Welfare Foundation attended the global rally to end live animal exports on the 13th September in Westminster along with our Patron Sir Roger Gale MP and support the forthcoming Bills form Theresa Villiers MP and Craig Mackinlay MP to end the suffering in this vile unnecessary trade. We believe that meat should be exported on the' hook and not on the hoof.' Please sign the new petition here to end live animal exports for slaughter Link here: https://petition.parliament.uk/petitions/200205
Read more: Theresa Villiers MP  brought a Bill to Parliament on the 25th October to end live animal exports.
We have had a commitment that microbeads – those tiny particles of plastic that cause damage in our ocean environments are being banned
And there is to be a consultation on measures to cut waste from plastic bottles
We continue to urge for animals to be recognized as sentient beings in UK law when we leave the EU. See our Patrons letter here to Ministers on this: Link here
We campaign for further positive action to advance animal welfare including urging for an end to live animal exports, ending cages for hens, ending confined farrowing crates for pigs and call for the introduction of method of production labelling so consumers can make an informed choice on rearing systems when buying meat and dairy products and much more.
Thank you for all your support
Lorraine
Lorraine Platt, Co-Founder. Conservative Animal Welfare Foundation